At Maddox Audio Video Design, we understand that luxury homeowners want the latest technology incorporated into their homes for comfort, convenience, entertainment, and safety. We partner with our clients to understand their unique needs and goals. Once we have an understanding of your view for your home smart system, we recommend the products and applications that will best meet those needs. Our design consultants will work with you to make sure that you have not only the product you desire, but that the finished product is also completed to your design specifications. In Annapolis, MD, we know that the quality of the product and its visual aesthetic are high priorities. Call to speak with one of our design consultants today.
We work with most major manufacturers and our turnkey installations provide clients with a seamless integration of technology and ease of use. Maddox AV is a full-service provider of home theater systems, home automation, multi-media, surveillance systems, and smart home technology systems. Founder Nick Kfoury has been serving the needs of the most discerning clientele for more than 15 years.
Our team at Maddox AV in Anne Arundel County specifically understands the unique needs of upscale homeowners and the desire for privacy and discretion. Our experience in the New York City area provided us with the opportunity to work alongside many high-profile clientele and develop a consistent referral base. We design systems for your specific needs while ensuring the utmost discretion and professionalism. Call today.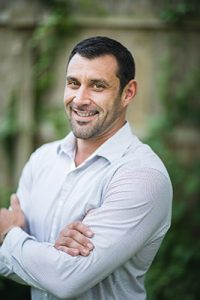 Founder Nick Kfoury has been successfully serving the needs of the most discerning clientele in the smart home system industry for over 15 years. His goal is for Maddox Audio Video Design to provide homeowners in Anne Arundel County with the best home automation systems available.
Maddox Audio Video Design is a full-service provider of home theatre systems, multi-room audio systems, automated lighting and climate control, home networking and integration, and surveillance and remote monitoring in Anne Arundel County. Call today to discuss which services and options are right for you.
Please contact Maddox Audio Video Design in Anne Arundel County today to speak with a member of our home automation design team. Your satisfaction is our goal. We look forward to designing the smart home system of your dreams.