Brands
The Leaders of Design & Innovation
Meet the companies that we call partners. They form the foundation of our product specifications thanks in part to their best-in-class performance, breadth of product offering and ongoing technological innovation.
What started as an innovative radio manufacturer in 1934, Barco is now an international name in high-end home theater projectors. The Belgian-born technology company offers three ranges of home cinema projectors to meet the unique needs of consumers and home environments. Designed for film enthusiasts who crave top-tier motion picture reproduction, Barco home theater projectors feature specially crafted lenses, optics and advanced electronics processing to promise a flawless representation of every moment of your favorite content. Employing the same cutting-edge technology moviemakers use to film, Barco projectors delight even the most discerning cinephiles.
Coastal Source stands for something radically different from mass-marketed landscape lighting and outdoor audio products. Their mindset is "do it once, do it right." Rather than creating solutions that inevitably fail over time, Coastal Source designs and engineers high-end landscape lighting and outdoor audio solutions that are created for superior function and durability—even in the harsh salt spray of coastal environments. Founded in 2003 and headquartered in New Jersey, Coastal Source combines more than 50 years of hands-on industry experience to deliver a patented landscape lighting system that features bullet lights, path lights, well lights, step lights and more that withstand the elements and enhance pleasure, safety and curb appeal. Their high-fidelity outdoor audio products feature 2-way and 3-way ellipse bollards, modular bullet speakers and concealed rock speakers that deliver rich, full coverage while blending into your gardens and foliage.
Experience personalized control for your unique lifestyle with the power of Salt Lake City-based Control4. Connect virtually any device in your home or business to work together, and command them all with customized one-touch controls and scenes from your system remote or smart device of choice. Whether you're home or away, Control4 gives you the power to command and monitor your estate or business in one platform. The transformative benefits of a smart connected home and business with Control4 delivers convenience, peace of mind and an efficient environment that's comfortable and safe.
Established in 1999 by audio engineers and craftsmen, James Loudspeaker takes pride in its commitment to innovation when designing high-performance audio solutions. James Loudspeaker offers lines for luxury homes, marine applications and enterprising businesses alike. Through cutting-edge technology and flawless designs, their products provide unprecedented sonic performance in both indoor and outdoor environments. James Loudspeaker solutions emphasize aesthetics to deliver powerful sound while having a minimal presence in the space. Loudspeakers from all lines include ultra-slim driver technology, adjustable frequency distribution and quad-tweeter arrays. All James Loudspeaker customers receive personal support to ensure a solution that satisfies all of their needs and preferences. Choose from a wide range of in-wall, in-ceiling, under eave, landscape, bookshelf and loudspeaker models.
Speak to your smart home like you would a family member or friend with Josh, a sophisticated voice-controlled automation system created by Denver-based artificial intelligence company Josh.ai. Josh uses proprietary Natural Language Processing technology so you can command your home in whatever way feels most comfortable. Josh will learn your daily patterns and take note of your preferences to make your smart home experience more effortless than ever. Since its founding in 2015, Josh.ai has put your privacy and protection first, promising never to sell your data and giving you full control over how much information your home collects. Use Josh with best-in-class smart home products like Control4, Lutron, Nest, Sony and more, and control your whole home from anywhere in the world with your smartphone.
Inventors of the solid-state dimmer in 1959 and now holders of 2,700 worldwide patents, Lutron has expanded their product offering to more than 15,000 products. Lutron motorized shades and lighting makes it possible to craft the perfect atmosphere at home or in the workplace to complement your day-to-night activities with personalized lighting and shading control for enhanced comfort and productivity. Recall your favorite settings from a master keypad or remote to easily transform your environment with just a tap or set your lights and shades to adjust on their own so you can focus on the activity at hand. From the workplace to the home in Arlington, VA, Lutron motorized shades and lighting provides sophisticated solutions for custom lighting and shading that operate seamlessly at your command.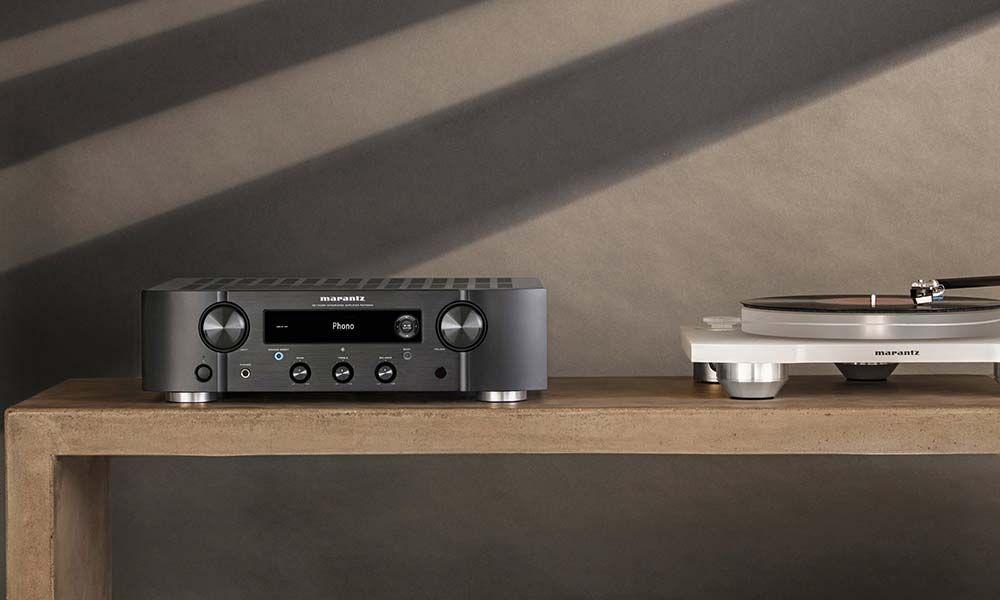 An audiophile favorite since 1953, Marantz hi-fi audio speakers deliver uncompromising sound true to the original recording. All Marantz products are crafted with sonic supremacy in mind to provide unmatched hi-fi sound that redefines the listening experience. Each product is the result of purposeful design and state-of-the-art technology that respects tradition while embracing innovation. Having passed rigorous testing at the hands of in-house sound masters, you'll experience the same extraordinary Marantz signature sound each time. At the heart of all Marantz' hi-fi audio speakers is the idea that music matters—and so does the way you listen to it. Let Marantz' award-winning receivers, amplifiers and wireless music systems transform the way you listen to your favorite music and movies in Anne Arundel County, MD.
As the first home automation company to embrace mobile technology for control inside and outside the home, Savant control systems are the pinnacle of innovation. The brand helps to cultivate the ultimate luxury lifestyle with personalized control of your entire Alexandria, VA home, business or yacht from an intuitive mobile app, high-resolution touchscreen, elegant remote or by voice activation. A Savant control system offers any user the unparalleled convenience of controlling your lighting, climate, entertainment, pool and spa, security and more from a single platform no matter where you are. Set distinctive scenes that mold to your every mood and transform your home into a coveted entertainment hotspot at the touch of a button. Whatever you imagine, Savant can help make it a reality.
Established in the early 1980's, Southern California-based Dana Innovations is the parent company of Sonance, iPort and TRUFIG. Sonance specializes in designing high-quality audio systems for luxury homes and businesses that work in virtually any environment, from in-wall and in-ceiling to expansive outdoor landscapes and more. Enjoy sightless surround sound that immerses you into your favorite blockbuster film or musical soundtrack with discreet speaker solutions that complement any indoor décor or hide evenly throughout your gardens and foliage. With Sonance, delight in immaculate sound with minimal visual impact thanks to the beautiful blending of technology and aesthetics. Further expanding on its commitment to luxury sound, Sonance acquired James Loudspeaker in 2019. The acquisition allows Sonance to leverage James Loudspeaker's innovations in the areas of custom and architectural audio to create high-performance, bespoke solutions for its clients.
Sonos envelops every space of your home with brilliant audio, creating a soundscape you can easily customize to play what you want, where you want. With smart, wireless speakers for your music and cinema, Sonos expands crystal-clear audio anywhere you desire and connects to all your favorite media sources for easy, one-tap listening. Seamlessly command your speakers with voice activation or from your smart device of choice and rediscover your favorite music with a sound system that lets you listen your way.
Start Your Journey to Smarter Living
Connect with us to learn more about how these industry-leading brands work together to create your dream smart home or business.