The Best in Outdoor Speakers for 2023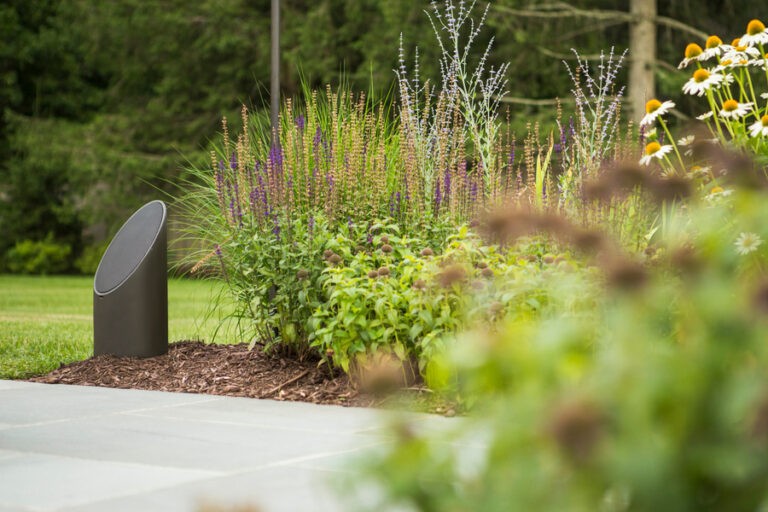 Make the Most of Your Summer with Outdoor Audio
The leaves and flowers have returned, the sun is shining, and summer is coming. As we enjoy warmer weather in Loudoun County, VA, we all want to make the most of it. After all, isn't it disappointing when our calendars turn to September, and we feel like summer passed us by? 
Summer won't pass you by when music flows through the backyard. Our customers love outdoor speaker systems that allow them to press 'play' and enjoy music, podcasts, and any audio content in the fresh air. With an outdoor audio system, you'll be inspired to invite friends and family over, host barbecue parties, and relax more often in nature.
Quality outdoor speakers must be durable in all weather conditions and powerful enough to play music in the open air. In this blog, we pick the top outdoor speakers available today and share how installations work. 
SEE ALSO: Smart Home Technology Trends for 2023
Wall & Ceiling Mounted
For listening on a patio, porch, or deck, consider wall-mounted outdoor speakers. James Loudspeaker, one of our preferred audio brands, manufactures on-wall loudspeakers that deliver clear, full sound and can stay outside year-round. The aluminum body can be covered or painted to match your outdoor living area for a seamless design.
Coastal Source, another outdoor audio favorite, also has a line of on-wall outdoor speakers. Its new Razor line is incredibly thin at less than four inches wide and can be mounted flush against the wall or suspended from a ceiling.
Outdoor Soundbar
Own an outdoor TV, or considering installing one? Add more power to your moonlit movie nights with an outdoor soundbar. James Loudspeaker's outdoor soundbar is completely weather-resistant and built with marine-grade aircraft aluminum. The soundbar is available in three audio formats: left/right, left/center/right, and a 2.1 surround sound version.
Small Satellite Speakers
Audio is notoriously tricky to disperse outdoors. Without walls around a speaker, soundwaves disappear into thin air, making music sound quieter. The best way to spread music across an outdoor space is to build a network of speakers.
But if you want less visual impact, James Loudspeaker's All-Way Terrain speakers range from three to six inches and can easily hide among your landscaping and gardening. The small outdoor speakers can even be suspended from trees to play discreetly from above.
Tower Landscape Speakers
To pack more sound outdoors, you can bring all the quality of an indoor loudspeaker outside. James Loudspeaker and Coastal Source build 2-way and 3-way outdoor loudspeakers that deliver low, mid, and high-range sound frequencies in outdoor environments.
Burial Subwoofers
Bass notes often get lost outdoors. So to add more punch to your outdoor listening, a partial-burial subwoofer will blend into your landscaping while playing low sound frequencies. A subwoofer is an essential component of indoor speaker systems, and Coastal Source and James Loudspeaker offer versions built for outdoor enjoyment.
Easy-to-Control System
An outdoor speaker system isn't worthwhile if it's difficult to use. With a professional installation, we'll wire the speakers to one control system that allows you to select audio sources, adjust the volume, and press play from your preferred device. Everything will be set up and ready for you, and you won't have to worry about the speakers through snow, rain, or shine.
If you're interested in outdoor audio in Maryland or Northern Virginia, Maddox AV is here to help. We design and install custom audio systems for the home and outdoors. Contact us here to get started!