What are the best ways to integrate home automation?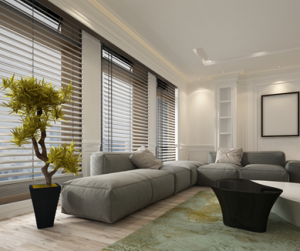 A recent study showed that 57 million households are now utilizing some form of home automation.  After all, you can order simple DIY home automation equipment and have it delivered to your door within 24 hours.  While this is a good start for many, it can leave much to be desired from an integration and ease of use perspective.  In this article, we'll discuss the best ways to use home automation and and fully integrate home automation for efficiency, convenience, and comfort.
Home Automation for Convenience
Today's smart home devices provide a plethora of convenient features.  Convenience is the number one reason that most people turn to home automation in the first place. You can be sure the garage door is locked, check on latch key kids, and feel more secure (when you're not home) just by pulling up an app on your phone that is connected to a variety of surveillance and security equipment.  For example, if you're travelling home from work, you can preheat the oven for dinner or turn on the heating or cooling systems. Electronic blinds and shades can help you sleep longer, have more privacy, or simply keep the hot air out during summer months. Convenience is key, but now lets talk more about efficiency and integration benefits.
Home Automation for Efficiency
Almost every device in your home can be programmed for efficiency.  When you're away from home, blinds and shades can be closed, lights can be cycled, the hot water can be turned off, or the HVAC and other systems can be adjusted accordingly.  From your smart phone app, you can turn any or all of these systems back on with plenty of time to get the house back up to a comfortable temperature and ready for your return from travelling abroad or commuting to work.  Not only do these features provide efficiency, they ensure that you are conserving energy when it's not needed.
Home Automation for Entertaining
When you entertain, you want to create the perfect atmosphere.  Maddox AV utilizes Control 4 systems to pre-set your ideal room experiences both inside and outside your home so that you can instantly set the mood with the touch of a button.  We can help you integrate systems to set the perfect temperature, lighting, shades, and even music for whatever mood you are in!  If you're having a party, set one scene for the pool and another for the kitchen or living areas.  Create a room to room experience with our whole house audio/video systems that allow everyone in your home a space they love to live in!  It's all easy to do with an integrated home automation system.
Integration is Key
When you utilize off-the-shelf platforms like Alexa, Ring, or your smart TV, you may get the features you desire, but be missing out on functionality and ease of use.  Maddox AV designs all of our home automation systems to be fully integrated.  For example, our Josh.ai systems take automation to the next level with voice integration that is intuitive and easy to use and can work across multiple platforms.   Do you have different commands or remotes for the TV, audio system, and lights?  With a fully integrated system, you can now control everything from one control panel.  We consider the way you utilize your home, the type of experience you seek, and which automation platforms will best serve your needs.  Then, we custom design a complete system that will be fully integrated for ease of use.  Your system can be designed as simple or as sophisticated as you desire.
Are you ready to upgrade your home?  Are you ready to integrate home automation for a smarter and more luxurious experience?  Take it to the next level and schedule a design consultation with Maddox Audio Video Design today!